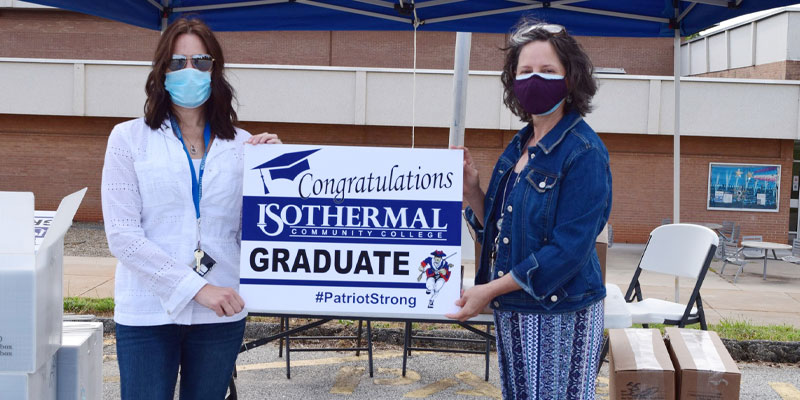 The COVID-19 pandemic has certainly been a challenge since last year. At Isothermal, we are committed to providing you a safe, healthy campus environment.
We moved quickly in March 2020 and — with the diligence of faculty and staff — were able to move most instruction for the spring semester online.
Exceptions existed, mainly in areas like nursing and emergency services that require face-to-face training and are deemed critical.
As North Carolina moved to Phase II in the late spring, we resumed a limited number of on-campus activities. Several events, notably graduation, were enormously impacted. We conducted drive-in services with fireworks and yard signs as part of the solution. 
We used CARES Act funding to enhance our campus WiFi coverage to better serve our students and the community. We worked with the YMCA of Cleveland County to provide childcare services for the children of staff and students
on campus.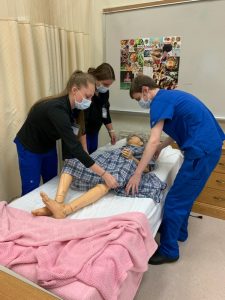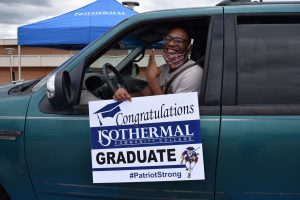 Throughout the summer and into the fall, we made sure that all classes had some online components and front-end loaded the labs and clinical activities as much as we could in case another shutdown came. 
We continue to monitor conditions and work hard to provide a safe learning environment.
We have continued to focus on our FAST Track programs to help adult learners get the credentials they need to get to work quickly, in some cases in a matter of weeks rather than a matter of years.
Isothermal also bucked a national and state trend of declining enrollment in the fall. While the average decline in enrollment among North Carolina's 58 community colleges was 4.5 percent for Fall 2020, Isothermal was able to generate a 4.5 percent increase. This was largely due to enhanced marketing efforts including multiple advertising campaigns targeting very specific groups of potential students. This spring, ICC continues to meet the challenge of change by planning for in-person, outdoor graduation ceremonies.