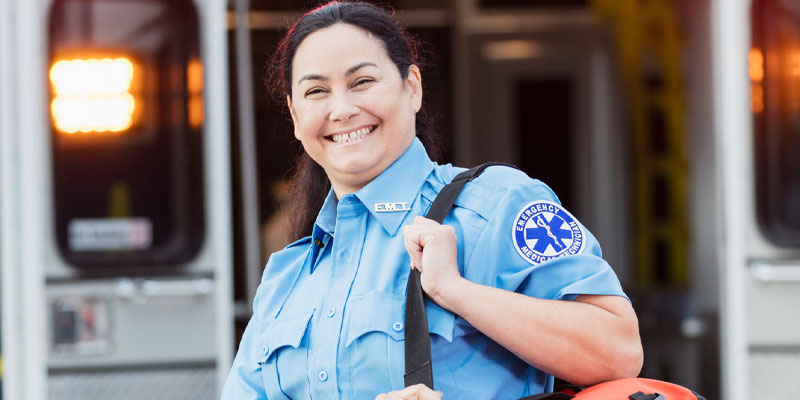 If so, you're not alone. A recent study by Strada Education found that 62 percent of Americans are concerned about losing their job. Even jobs that were once considered stable, permanent options may not be a best bet in these unprecedented times.
You don't need thousands of dollars in debt in order to attain a degree or certificate that can provide you with better earnings and a higher standard of living.
If you're thinking about pursuing a new career path, resilience is what you're looking for. Here are some of your best options.
IT workers
Information technology is a broad category that encompasses a lot of different career choices. As many employers made the shift to working at home, IT workers were in more need than ever. Assisting employees with home set-up and managing company networks from afar proved to be some of the most important tasks in a remote world. While the long-term effects of remote work are yet to be seen, it's possible that the work landscape has changed for good—many employers may continue to keep a section of their workforce remote, allowing for flexible hours. That means IT workers will be even more in demand.
Computer support specialist
2019 median pay: $54,760
Pharmacy technicians
The job outlook for pharmacy technicians has trended toward growth. The projections for 2018-2028 were faster than average for other industries, at 7 percent growth rate—in 2018 there were over 420,000 workers employed as pharmacy technicians. Just because the economy slows, doesn't mean people stop getting sick or don't need medicine. You can train to become a pharmacy tech at Isothermal very quickly.  This job can be a great springboard into other careers in the medical industry as well.
Pharmacy technician
2019 median pay: $33,950
Emergency medical science
Do you like a fast-paced way to help others? Emergency Medical Science curriculum provides individuals with the knowledge, skills and attributes to provide advanced emergency medical care as a paramedic for critical and emergent patients who access the emergency medical system and prepares graduates to enter the workforce. Students learn to serve as a link from the scene into the healthcare system. Employment opportunities include providers of emergency medical services, fire departments, rescue agencies, hospital specialty areas, industry, educational and government agencies.
EMTs and paramedics
2019 median pay: $35,400
Nurses
It goes without saying that hospitals need nurses. Even before the pandemic, the projected job growth for nurses was much faster than average, at 12 percent from 2018-2028. Maybe you've been thinking about getting your nursing degree for a while but haven't had the chance to make the career switch yet. Or maybe the career field you imagined you'd be in isn't the best choice at the moment. Either way, nursing is a challenging but rewarding job.
Registered nurse
2019 median pay: $73,300
Construction trades
The Building Construction Technology curriculum prepares individuals to apply technical knowledge and skills to residential and commercial building construction and remodeling. This includes instruction in construction equipment and safety; site preparation and layout; construction estimating; print reading; building codes; framing; masonry; heating, ventilation, and air conditioning; electrical and mechanical systems; interior and exterior finishing; and plumbing. Graduates should qualify for entry-level jobs in construction and trades professions as well as positions in industry and government.
Construction trades
2019 starting median pay: $36,000